The shortest way to see a football match of 1st league (You are there !) - SM Caen vs Nantes, Wednesday 13 February - 19.30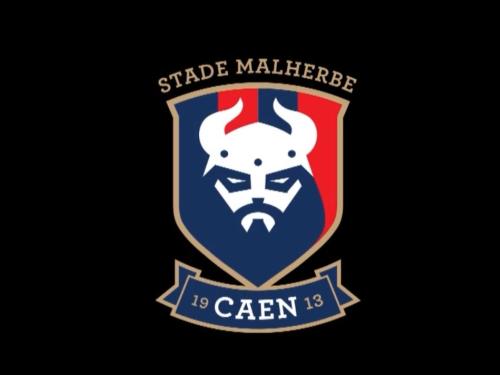 You can also reserve your places for the matches in us by making the request.





Wednesday, February 13 - 19:30 : Caen - Nantes
Saturday, February 16 - 20:00 : Caen - Strasbourg

Saturday, March 2 - 20:00 : Caen - Paris SG
Saturday, March 16 - 20:00 : Caen - Saint Etienne

Saturday, April 13 - 20:00 : Caen - Angers
Sunday, April 28 - 20:00 : Caen - Dijon

Saturday, May 11 - 20:00 : Caen - Reims
Saturday, May 25 - 20:00 : Caen - Bordeaux
Art pictures exhibition - Stories of the World, Gilles A. Tiberghien - October 2018 to February 17 - IMEC Caen - 7mn from us !
How were they built? What sources do they draw from? From novels to travel diaries, from explorers' correspondence to scientific reports, from Jules Verne to Jean Rouch, from Jules Supervielle to Georges Devereux, the world opens up, gives itself to be seen, understood and misunderstood.
Travelogues, anthropological field studies, photographs, the explorer also takes the face of the reporter wishing to report on a new reality. The archives tell these stories, tell the world, seize it or invent it, they give us the trace of peregrinations between real and imaginary, where it is always also question of oneself and the Other.380 documents, including many unpublished, sound, film, manuscripts. Travel through Tierra del Fuego with rushes of Gisèle Freund, enter the Mojave Desert with Georges Devereux and her field notes, follow in the footsteps of the intrepid archaeologist Jane Delafoy in Asia Minor, descend the Niger River with the ethnologist Jean Rouch and his acolytes, admire the drawings of explorers crisscrossing the four corners of the world, read the correspondence of the adventurers of the last century and discover the travel books of the founders of anthropology.
Caen BMX Indoor - February, 23 & 24 - Parc des Expositions - 6mn from us !
- Two days of international Race competitions by age categories up to the elite.
- A flat contest with again pilots from all over the world!- Aerial jumps and tricks in Dirt.
- Animations and introductions to urban sports.Race (race track): speed, technique and performance.
Flat (figures on the ground): address, agility and mastery.
Dirt (aerial figures): control, show and risk taking.
And all the urban trends of the moment: skate, roller, graffiti, breakdance and more !....
Interstice Festival - April & May - Caen
Festival Interstice is a unique event on contemporary and technological creations. For several days, exhibitions, concerts and screenings will introduce you to a world where art mixes with sound, performance and digital. For the occasion, artists from around the world gather in Caen, and present their spectacular works, sometimes offbeat.
Caen Student Carnaval - April, 4th - Caen
The Caen Student Carnival is the place to be in March! Cowboys, superheroes and other characters, it is 30,000 participants who meet each year for the largest student carnival in Europe.
Comics event - Des Planches et des Vaches - April, 6 & 7 - Herouville St Clair - 15mn from us !
At the Festival des Planches and Cows, meet the cartoonists, colorists and screenwriters from all over France to celebrate comics.
Signing sessions and live graphic performances, a convivial weekend where the public mixes with "pro-amateurs" and professionals from the field.
Book event - Salon du livre Epoque - May - Caen - 8mn from us !
Debates, reading, comics and youth, reading enthusiasts do not miss to participate in the event EPOQUE, the book fair that enlighten our time.
Normandy Channel Race - May, 16 to 26 - Caen - 12mn from us !
Lovers of water sports or curious, the Normandy Channel Race has become a reference in France and internationally.
Departing and returning from the city of Caen, come and encourage the skippers for their race in the Channel and the Celtic Sea.
D-Day Festival - May, 25 to June, 16
Come celebrate the 75th anniversary of the Allied landings of June 6, 1944 in Normandy.
On the program, many activities and festive events for the whole family.
Film screenings, tours of large bunkers, concerts and other events are expected for this great commemorative moment !
http://bayeux-bessin-tourisme.com/wp-content/uploads/2018/11/Programme_DDFNdy_2019_13.12.2018.pdf
Running Festival - Les Courants de la Liberté - June, 14 to 16
Les Courants de la Liberté is a sporting event that brings together thousands of runners every year.
Between the famous Pegasus half-marathon, the Freedom marathon and the 10 km 100% urban, the event brings together amateurs and great runners for several days.
Street theater art festival - Eclats de rue - From July to September - Caen
All summer, the city of Caen opens its parks, gardens and neighborhoods to street shows!
Every day, discover dozens of musical events, shows and circus numbers prepared by many artists for the occasion.
Music Festival Beauregard - 4 to 7 July 2019 - 13mn from us !
See you in July for the big Beauregard Festival. Pop-Rock sound, it is 90,000 festival-goers who meet every year on the huge estate of HEROUVILLE ST-CLAIR !
The Fantastic Banquet - July - Castel from Caen - 11mn from us !
At the Fantastic Banquet at the Château de Caen, dive into a medieval setting and travel to the time of knights and imaginary creatures !
Caen International Fair - September 20 to 29 - Caen - 6mn from us !
Electronic Music Festival Nordik Impakt - October 2019 - 6mn from us !
The month of October hosts the famous Nördik Impakt of Caen. Expected by 28,000 festival-goers, it's the unmissable event to celebrate electronic culture.
The North Festival - Les Boréales - November, 14 to 24 - Caen
Immersion in Nordic culture with the Festival in Nord les Boréales, the biggest event dedicated to the Nordic countries in Europe. On the program, theater, circus, dance, music, cinema, exhibitions ... Discover the best of Icelandic and Nordic art scene thanks to hundreds of events, activities and initiations of all kinds !
Le Cargo, Current music scene and concert hall - 11 minutes from us ! - Our selection of dates
February 2019
Wednesday, 6 : L'Encyclo Spectacle avec Max Bird

BigBandCafé, Current music scene and concert hall - Hérouville st Clair (14 minutes from us !) - Our selection of dates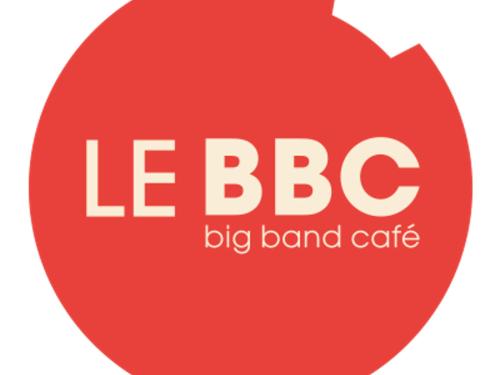 February 2019
Sunday, 24 - 18h30 : Brendan Perry (Dead Can Dance)
March 2019
Friday, 1st - 20:00 : Mass Hysteria
Saturday, 9th - 20:00 : Erik Truffaz
Friday, 22th - 20:00 : Stuck In The Sound
Tuesday, 28 - 20:00 : Miossec
Friday, 29 - 20:00 : Les Fatals Picards
Zenith Concert Hall - 7 minutes from us !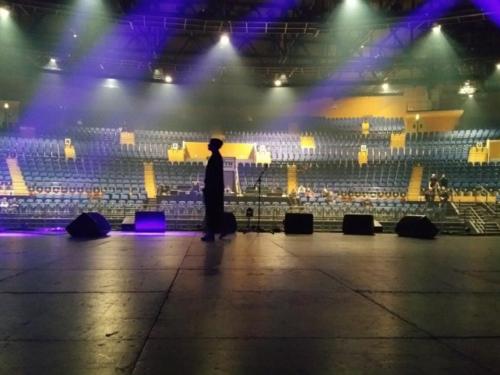 February 2019
Saturday, 23 - Lac des Cygnes
Tuesday, 26 - Amir
Wednesday, 27 - Celtic Legends
Thursday, 28 - Jeff Panacloc
March 2019
Saturday, 2 - Gospel pour 100 voix
Thursday, 7 - Stars 80
Friday, 8 - Roland Magdane
Tuesday, 12 - Patrick Bruel
Thursday, 21 - Lac des Cygnes
April 2019
Tuesday, 16 - Les Choeurs de l'Armée Rouge
May 2019
Friday, 3 - -M-
Saturday 11 to Sunday 12 - Alexis Gruss "Origines"
Friday 24 - Laurent Gerra
October 2019
Wednesday 9 - Pascal Obispo